Last Updated on: 5th September 2023, 04:26 am
As Steve and I explore the world, we keep our eyes open for things that tickle our fancy or confound us. Sometimes these are cute, confusing, or funny signs. Here are fifteen of our favorites.
Some signs are just too cute, like this "puppy parking" sign near a grocery store in Barcelona.
Or this one, also in Barcelona, that I think we can all relate to.

Or this sign on a candy store's door in Aruba. Yes, Ryan, being able to buy candy whenever you want is certainly one of the perks of adulting.

Some signs have made us scratch our heads. This "no pets" sign is at the FirstMed medical offices in Budapest. I understand the cat and dog, but do people really try to bring their pet rabbits to the doctor's office?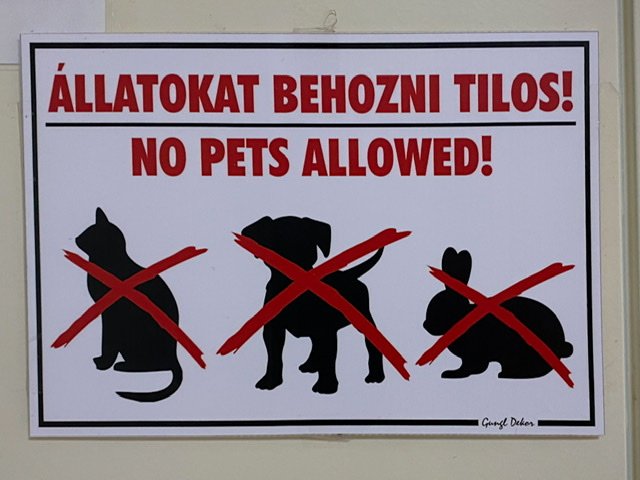 Most traffic signs are self-explanatory. However, neither Steve nor I could figure out what the lower sign is trying to communicate.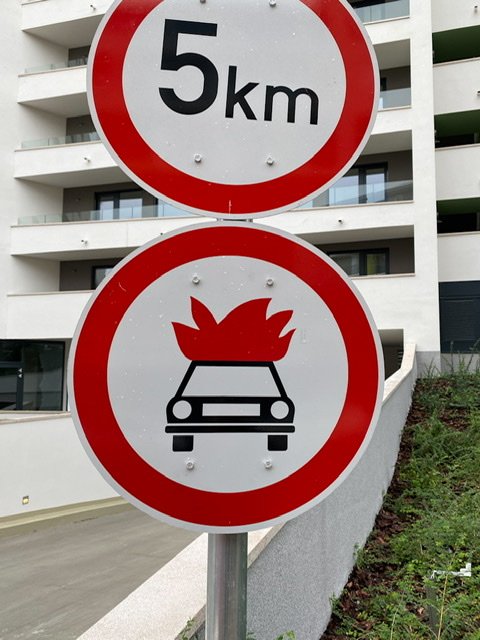 Another "no dogs" sign. This one was at the beach in Balatonfüred, Hungary. It is quite breed specific. Does this mean you can bring your Bichon Frise?
The following two signs show that the more things change, the more they stay the same. These were in Memento Park in Budapest. The park is dedicated to preserving the memory of the 45 years Hungary was under Soviet control. I find it interesting that both signs pertain to things that are happening today.
This sign referencing male genitals (date unknown) brings to mind the transgender issues we are grappling with today.
And I think we can all agree that the world seems to be upside down for quite a while now.
Bad translations always make Steve and I laugh. Don't get me wrong; we are grateful whenever someone makes an effort to translate to English. Even so, we find the bad translations funny.
We were careful not to grass pass after seeing this sign in Sofia, Bulgaria.
A travel agency in the Galapagos Islands gets an A for effort, but a D for execution.
One of the biggest worldwide problems appears to be dealing with human waste. This sign in Tihany, Hungary, blew my mind.
Apparently, people in Prague also have to be told how to properly use the toilet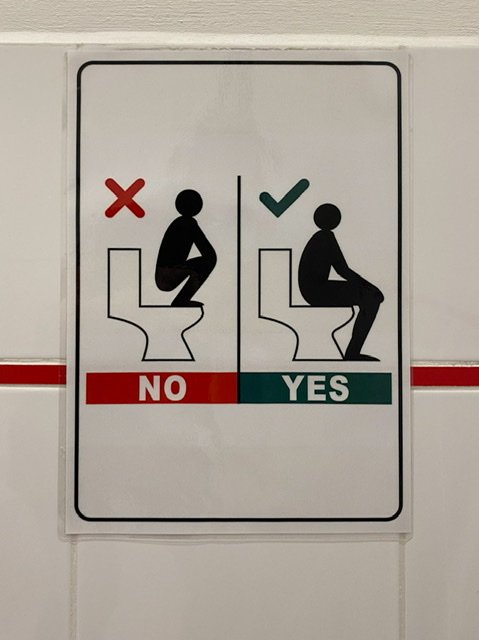 And it worries me that a sign below, in the Florida Panhandle, is even necessary.
Ditto for these two signs in Lillafüred, Hungary, telling people not to poop in the park. Really?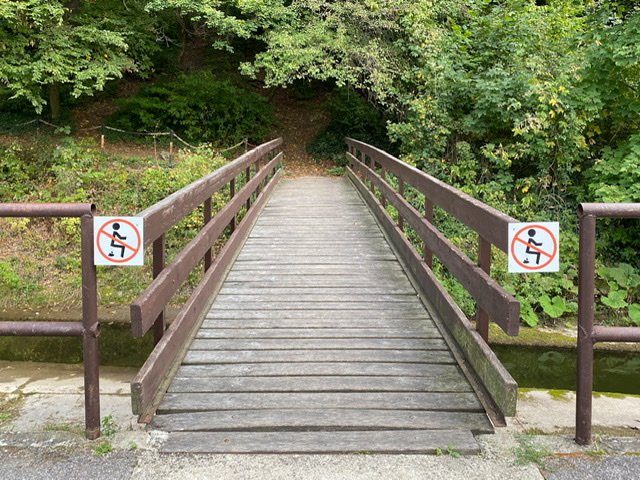 Lastly, I think we can all agree that this sign in a restaurant in Aveiro, Portugal, got it right.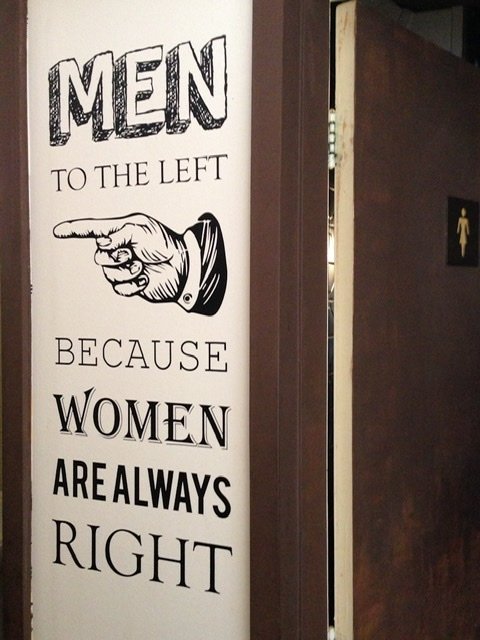 I hope you have enjoyed these signs. Drop us a line in the comments section and let us know your favorite. Or, perhaps you can solve the mystery of the car on fire.
Steve and I also like to find and photograph street art. Check out some of the street art we have seen in Europe and Latin America.
Happy traveling,
Linda