Last Updated on: 6th June 2023, 06:41 am
Barcelona sat right at the top of our bucket list. It was the first city in which Steve and I would spend a month as we began our new life as full-time travelers.
La Sagrada Familia and Park Guell awaited us. We couldn't wait for the city to cast its spell on us as it had for several friends who spoke of it lovingly and longingly.
So why has this popular destination remained one of our least favorites after three years of travel?
Not the Fastest Start
Maybe it was the slow start. We were new at this whole world traveler thing. And we were on our own. No tour guide to fall back on. We were uncertain about the language, the metro, and the layout of the city. Every day for the first week we ventured a little further away from our apartment. First down the street. Then around the block. Then several blocks away. Weren't we the great adventurers?
We finally worked up the courage to get on the Metro, not realizing what awaited us.
We knew that Barcelona is the pickpocket capital of the world. And Steve was well aware of the rule that you don't keep your valuables in your back pocket. So he devised a foolproof plan to keep them safe. He put them in his front pocket. The pickpocket duo that relieved him of his cash, bank cards, and passport was able to circumvent his masterful security. You can read about that experience here.
Despite this setback, we did venture out to experience the magic for ourselves. As expected, La Sagrada Familia was incredible. We loved basking in the rainbow colors from the stained glass windows and marveling at the uniqueness of Antoni Gaudi's creation. And we got to share it with thousands of other people.
La Sagrada Familia gets 4.6 million visitors every year (except maybe during a pandemic). That is over 12,000 people every day!
Gaudi's failed planned community, Park Guell, was equally amazing and equally crowded. 95% of the park is free. Here you can wander along multiple walkways surrounded by greenery which is punctuated with unusual stone columns and porticos.
Unfortunately, you will also be fighting the crowds and trying to avoid trampling the wares of the vendors who take up a large part of the walkway.
The number of visitors to Park Guell is more than double that of La Sagrada Familia. 9 million people visit the park every year. That more than 24,000 visitors per day!
The remaining 5% of the park is the Monumental Zone. You have to pay to enter this area and the number of visitors is limited to 400 per half hour so you have a little breathing room.
Pretty much everywhere else we went was crowded except for two places: a little-visited but worthwhile park called Labyrinth de la Horta and Recinte Modernista de Sant Pau, an art nouveau complex that used to be a hospital.
You don't stroll down La Ramblas, you move with the tide, all while trying not to be pickpocketed. Many people wear their backpacks in front to avoid this fate. And you can expect your metro rides to be up close and personal. If you don't like crowds and noise, Barcelona is probably not for you.
Barcelona's popularity has led to resentment and anger from the residents as they watch their city being overrun with tourists and the price of housing skyrocket as apartments are turned into vacation rentals. Perhaps this explains why this is the only city we have visited thus far in which the residents were unfriendly.
We had so looked forward to falling in love with Barcelona, only to be disappointed. Was this a harbinger of things to come?
You can find out more about the pleasures and problems of Barcelona in this post: "6 Things You Should Know Before Visiting Barcelona."
A Positive Turn of Events
After our first three months, which were spent in Spain and France, we needed to leave the Schengen area for at least 90 days. Since we wanted to return to the Schengen area after 90 days we wanted to stay close by. One option was to head north to the United Kingdom and the Republic of Ireland. The other was to head east to countries like Bulgaria, Croatia, and Romania.
Here is a link to information about the Schengen area and what it means to travelers. Don't be like us. We didn't learn about this until three months before we were due to land in Barcelona, followed by two months in Paris. Fortunately, we had only booked 89 nights.
Eastern Europe wasn't even on our radar before this. Besides being able to name a few major cities there and knowing the myth of Dracula, my knowledge of this part of the world was embarrassingly small.
Despite this, we decided to give Eastern Europe a try, mainly because three months in the U.K and the Republic of Ireland would be quite expensive.
So what did we think of our choice?
We loved it. The three months we spent in Croatia, Romania, and Bulgaria were brimming with memorable experiences.
Some Highlights of Eastern Europe
Croatia
Zagreb, Croatia's capital, is one of Steve's favorite cities. It has several wonderful museums including the super unique Museum of Broken Relationships, a peaceful Botanical Garden in the middle of the city, and the exquisite Mirogoj Cemetery. It is also close enough to Plitvice Lakes National Park for a day trip.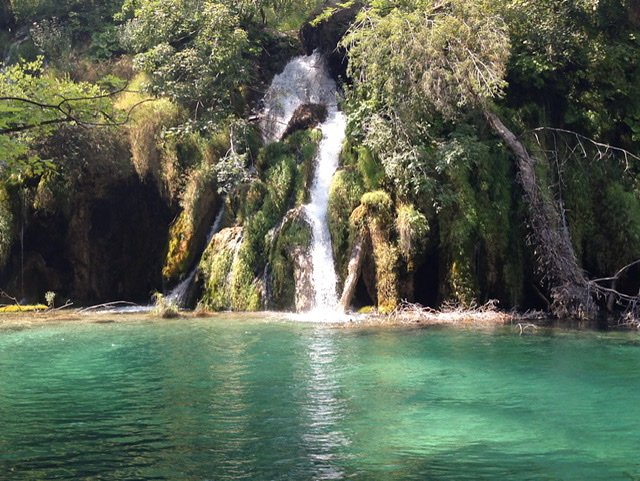 In addition to the Museum of Broken Relationship we enjoyed several other museums in Zagreb:
The Croatian Museum of Naive Art – this museum showcases the work of naïve artists of the 20th century. Naive art is art created by a person who was not formally trained.
The Nikola Tesla Technical Museum – this museum has historic vehicles including airplanes, an underground mine tour, and of course exhibits related to electricity.
Tortureum – Museum of Torture – Steve chose to visit this museum while I was at the naive art museum. I think the name says it all. Steve enjoyed his visit.
The Croatian History Museum – Not very large, but interesting. One of the displays that left a lasting impression on me was this sign: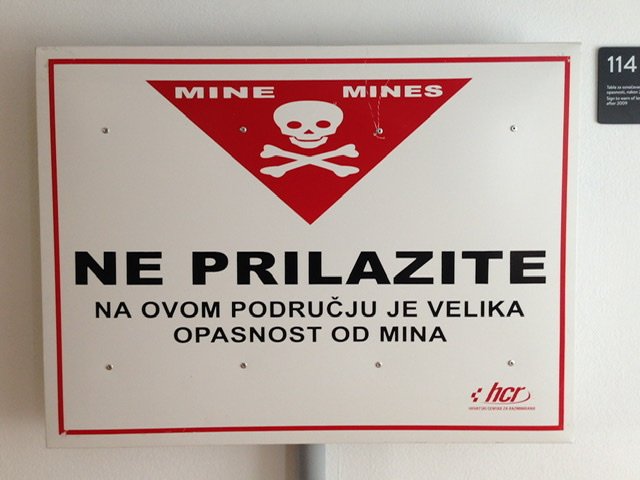 A t the time of our visit there were still 12,000 signs in Croatia warning of the dangers of 38,000 mines left from the Croatian War of Independence (1991-1995).
The Museum of Illusion – not a must-see, but a fun diversion.
Zagreb has many other museums so you are bound to find a few that pique your curiosity.
You may also enjoy a Croatian Homeland War tour. Ours was three hours long and gave us a fascinating look at the Croatian fight for independence from Yugoslavia from 1991-1995. It included a visit to a tunnel citizens used as a bomb shelter and a stop at the Memorial Centre of the Rocket Attacks on Zagreb 1991/1995.
Romania
We chose to spend a month in Bucharest, Romania's capital. Here we discovered Herastrau Park (or King Michael I Park), a large park in the center of Budapest. It is half the size of New York's Central Park and loaded with cool things to see.
Bucharest is also the home of the world's second-largest building, The Parliamentary Palace. Only the Pentagon is larger.
A visit to the Ceauşescu Mansion brought the dark reign of Nicolae Ceauşescu to life. The mansion is filled with opulent touches the belied the communist beliefs Ceauşescu promoted.
Other things to see include Cărturești Carusel, an amazing beautiful bookstore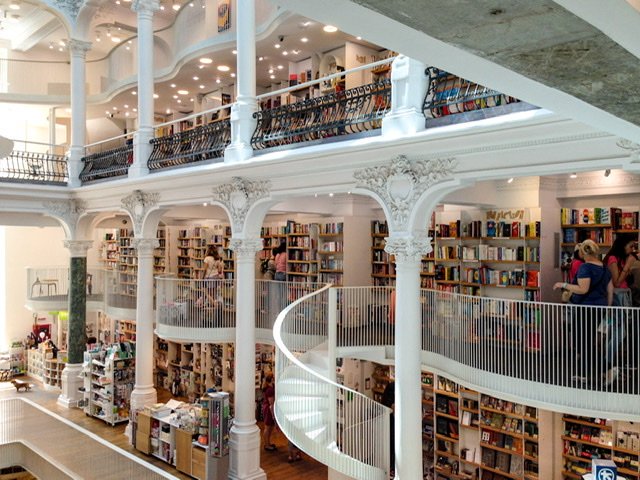 and two distinctly different cemeteries:
Bellu Cemetery – the largest and most famous cemetery in Bucharest covering 54 acres.
Heroes' Cemetery – this small cemetery of 281 identical graves is not far from Bellu Cemetery. The graves are for demonstrators killed during the 1989 revolution that put an end to communist rule.
On a happier note, Bucharest is a great location from which to visit Transylvania and explore cool castles like Bran Castle and Pele's Castle.
No visit to Bucharest would be complete without a visit to Therme. This wonderful water complex combines spa features with waterpark features for an affordable, fun-filled, relaxing day.
Here is a video by Grounded Life Travel that will show you all the Therme has to offer.
Bulgaria
I am in love with this country. In 2018 we visited three cities here. Each place has its charm.
One of our favorites was Bulgaria's second-largest city, Plovdiv. It is a city of seven hills (one now gone as its stones were used to build roads). There are also Roman ruins everywhere you turn and more being discovered all the time.
Byala is a tiny resort town on the Black Sea not far from the larger city of Varna. The peaceful two weeks we spent there after the tourist season had ended have left us with some of our memories.
There were walks on a nearly deserted beach (we did see a few fishermen and nudists), great meals at the Seagull, a restaurant with one of the most enviable settings I've ever seen, and the pleasure of falling asleep to the sound of the sea every night.
Byala is also close to the country's third-largest city, Varna, to the north, and the resort town of Sunny Beach to the south.
Sofia is the capital, and frankly the only reason we ended up stopping there was to fly out of the airport. We only spent five days there, much of it on the pedestrian Vitosha Boulevard. We loved the architecture and fell in love with a chain restaurant called Happy. The metro stations were clean and modern. We also had a great walking tour that brought the history of the fall of communism to life. You can learn more about this period of history in the Soviet Art Museum.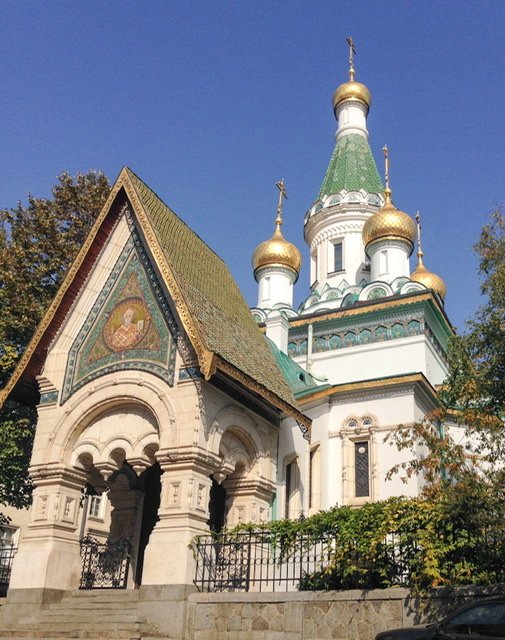 The Pattern Repeats
These experiences have repeated themselves several times during the three years we've been traveling. We felt so fortunate to be able to spend four weeks in the Galápagos Islands, yet that was the only place we have been where we were counting the days until we moved on. You can read about those experiences here.
On the other hand, we visited Cartagena, Colombia in the spring of 2019. At that time we chose not to visit any other Colombian cities. Then we repeatedly heard from fellow travelers how wonderful Medellin was. Yes, that Medellin. The city that not so long ago was plagued by the violence of Pablo Escobar and the Medellin Cartel, paramilitary groups, and guerrilla groups. We visited it in the fall of 2019 and we loved it. You can read about our experiences in "10 Things to Love about Medellin, Colombia."
The Lessons We Learned
Preconceived notions mean very little.
This world is huge. The more you see, the more there is to see.
We love exploring large cities, but many of our favorite places are places we had not heard of before we left the U.S. like Cuenca, Ecuador and Byala, Bulgaria.
Any place we visit will leave us richer, even if it is a place we would not return to, even if we are counting the days until we leave.
So bye, bye bucket list. You got us started on this amazing journey. For that we thank you. Now it's time to discover awesome places we have not yet heard of.
Stay safe,
Linda
Featured image by Ali Al-Mufti on Unsplash.com.
P.S. Here's a short article about the limits of a bucket list by AFAR magazine.