Last Updated on: 31st January 2023, 03:29 am
What can I say about the year we just had? No words can adequately express the sorrow of the almost two million lives lost, the lingering health impacts suffered by the long haulers, and the economic and mental costs COVID-19 has wrought.
I will not complain about having to hunker down in Hungary for 9 1/2 months out of the year. Steve and I are fortunate on so many fronts. We are retired, so there was no worry about how to work safely and effectively. We managed to remain healthy, even though it meant much more isolation than we would have liked. Our daughters are adults, so there were no issues with schooling. And we spent our time in Budapest, which is beautiful and affordable.
Even though 2020 is not representative of our usual travel costs, I decided to share them in the interest of continuity.
Man Plans, God Laughs
Ironically, our third year of travel was the first one in which we made an itinerary. We prefer to wing it (hence the name of this blog) but hoped to have our daughters visit us during the year. Therefore, we laid out where we would go so they could choose their destinations and make plans. We all know how that turned out.
After starting the year with a ski trip to Bansko, Bulgaria, we planned to go to Ukraine (including a dark tourism trip to the Chernobyl site), Budapest, Krakow, Prague, the U.K. (including a ten-day walk through Yorkshire and the Lake District), Italy, and a two-week cruise back to the U.S.
Instead, we spent nine weeks in Bansko as Steve recovered from his skiing accident. Then we headed to Budapest, Hungary, as the country and many others went into lockdown. We ended up staying for the entire year.
The Budget
Our budget has two parts:
* a simple three-item budget for every four weeks of travel
* an annual budget for items that span the year, like evacuation insurance
In the past, we scheduled most of our stops in four-week intervals. Our four-week budget is designed to be simple and breaks down like this:
Item
Budget
Lodging
$1,500
Food
$1,300
Transportation
& Activities
$1,000
Total
$3,800

We spent 356 days away from Jacksonville in 2020. That means our four-week budget translates to $48,600 for travel in 2020 (the four-week budget of $3,800 divided by 28 days in four weeks times 356 travel days).
In addition, we have general costs that cover us all year. This includes:
* evacuation insurance through MedJet
* a virtual mailbox service with Traveling Mailbox
* a VPN service through ExpressVPN
* international drivers' licenses
* travel supplies
The budget for general costs was $2,600.
This makes the total budget for 2020 $51,200.
You may wonder why there are only three categories in the four-week budget. While we incur costs for other items like SIM cards, medical care, or kitchen tools, the amounts tend to be small and hard to predict. We try to stay under the budget for the three categories, which leaves funds to cover the smaller expenses.
You may also wonder why I do not include our expenses when we return to our home city of Jacksonville, Florida. This is because what we spend in Jacksonville isn't indicative of what a traveler would spend. While we are back in Jacksonville, we are Mom and Dad, not world travelers.
So What Were Our 2020 Travel Cost?
Here are our costs by category:
| Category | Cost |
| --- | --- |
| Lodging | $16,700 |
| Food | $12,800 |
| Medical | $4,500 |
| Activities | $2,300 |
| Transportation | $2,000 |
| Telephone | $700 |
| Office Related | $600 |
| Supplies | $400 |
| Other | $700 |
| Total | $40,700 |
As you can see, we spent $40,700 traveling this year.
Here is the detail of our actual and budgeted costs and the variances by location:
| Location | Actual Cost | Budget | Over (Under) Budget |
| --- | --- | --- | --- |
| Bansko, Bulgaria | $10,500 | $8,600 | $1,900 |
| Budapest, Hungary | $27,800 | $40,000 | ($12,200) |
| General Costs | $2,400 | $2,600 | ($200) |
| Totals | $40,700 | $51,200 | ($10,500) |
| Travel days | 358 | 358 | 358 |
| Cost per day | $114 | $143 | $29 |
Our budget allows for spending of $143 per day. We spent only $114 per day.
A Few Notes About This Data
* all costs are in U.S. dollars
* all costs are for two people
* it only includes expenses directly related to travel
The following items are not included:
* stateside medical insurance
* visits to doctors in the U.S.
* prescriptions purchased in the U.S.
* base cost of our AT&T cell phone plan
* storage of our possessions in the U.S.
* clothing (unless purchased for a specific reason like ski wear)
Notes On Budget Variances
Where We Were Over Budget
Bansko, Bulgaria – We were over budget by $2,000 in Bansko. These costs are related to Steve's skiing accident:
* medical expenses not covered by insurance $500
* non-refundable Kyiv, Ukraine expenses $900
* taxis to and from hospital $200
* daily charge for AT&T SIM card usage $100
* ski supplies $200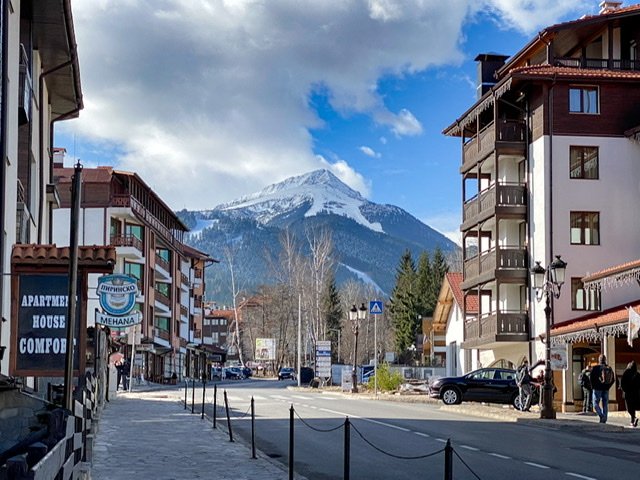 Where We Were Under Budget
Budapest, Hungary – we were under budget by an astounding $12,000 for the 9 1/2 months we spent in Budapest in 2020.
We saved $3,000 on accommodations. You can get some great deals when there is little demand.
We saved $4,000 on food. We did not find the food prices in Budapest to be a bargain, but the fact that restaurants were closed for half of the time we were here kept more $$$ in our pockets.
We saved an incredible $9,000 on transportation and activity costs. We usually move to a new city every four weeks. Because we remained in one city for so long and museums and attractions, like restaurants, were closed for half the time, we saw huge savings.
Some of the money we saved was spent on medical costs to the tune of $3,000.
* $1,500 of this for prescriptions filled here
* $1,200 for private medical insurance for one year at FirstMed.
We purchased medical insurance when it became obvious that we would be here a while. For $50 per month per person, it gives us numerous medical services at no extra cost.
Our Budapest costs include two side trips: the first to Szentendre and Visegrád for two nights and the second to Balatonfüred for three nights. The cost for these two trips totaled $1,000.
A Look at Our Spending Per Day
Our budget allows for spending of $143 per day. We spent only $114 per day. Here are our 2020 daily costs by location:
| Location | Total Cost | Days | Cost per Day |
| --- | --- | --- | --- |
| Bansko, Bulgaria | $10,500 | 63 | $167 |
| Budapest, Hungary | $27,800 | 295 | $94 |
| General Expenses | $2,400 | 358 | $7 |
| Totals | $40,700 | 358 | $114 |
| Budget | $51,200 | 358 | $143 |
How We Travel
Our style of travel was higher than backpacker level and definitely under luxury level. I would classify it as three-star.
Our lodgings were clean and comfortable, often stylish, and always had a kitchen and a separate bedroom. Most of them had a clothes washer.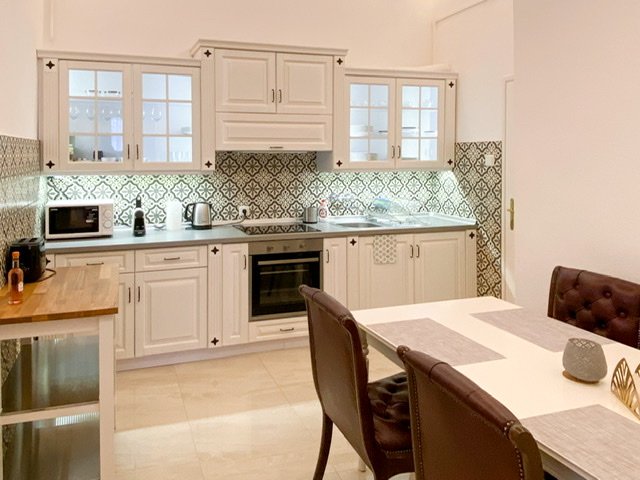 Our meals were either cooked at home or eaten in mid-level restaurants.
Comparison to Past Years
Since the number of days we travel (as opposed to being in Jacksonville) varies, the best way to compare the years is by annualizing the cost. I do this by taking the actual daily cost while traveling and multiplying it by the number of days in the year.
| Year | Cost per Day | Days in Year | Annualized Cost |
| --- | --- | --- | --- |
| 2018 | $160 | 365 | $58,400 |
| 2019 | $145 | 365 | $52,900 |
| 2020 | $114 | 366 | $41,700 |
Click here for more information on our 2018 and 2019 travel costs.
You can learn more about the ins and outs of full-time travel, including more information on costs, in our post 12 Full-Time Travel Questions Answered.
Looking Forward
We plan to stay in Budapest for the immediate future. We are allowed to remain in Hungary until mid-July 2021. Hopefully, the pandemic will be under control by then, and we can move on. If not, we will probably apply to extend our residence permit.
Thanks for reading. We would love to know what you think!
Stay safe and healthy,
Linda
Featured image by Ursula Schneider on Pixabay.com