Last Updated on: 15th January 2023, 09:06 am
Hi there! I hope this finds you well as we enter the last month of 2021.
If you are a regular reader, you know that Steve and I enjoyed a summer full of activity, including visiting many baths and taking several side trips from our current home base in Budapest. Then November arrived.
Not only did November bring colder weather, but it also brought an uptick in Covid cases and the Omicron variant. So instead of exploring, we spent most of the month planning for our daughters' December visit, celebrating Thanksgiving, and dealing with the unglamorous side of full-time travel.
But before I share those details, I want to introduce our new buddy, Hedgemeister.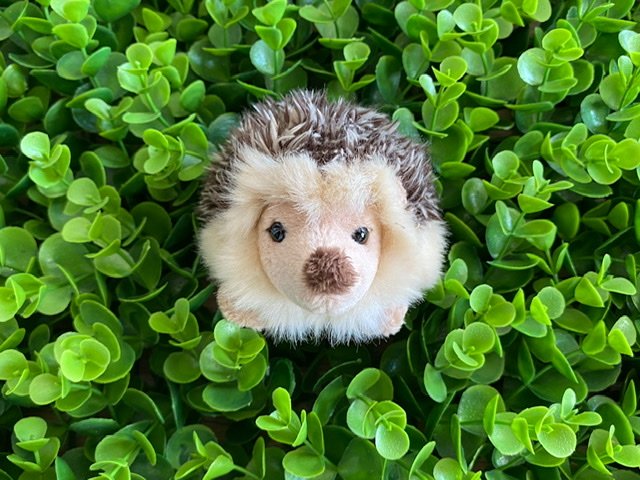 Hi, I'm Hedgemeister
He is a stuffed hedgehog who will be accompanying us on future adventures. He is our third hedgehog buddy, and like the first two, he loves beer and has a sassy side.
A Scavenger Hunt and a Feast
This was our fourth Thanksgiving out of the U.S., but the first one we chose to celebrate. There are quite a few places to have Thanksgiving dinner in Budapest, but they are all in the evening. We prefer to have our dinner mid-day, so we decided to eat at home.
Not only did this mean a delectable feast, but it also meant we got to go on a scavenger hunt as we looked for turkey, cranberries, and gravy. None of these are popular in Hungary, so we had to pay top dollar, but it was worth it.
Steve ordered the turkey from a butcher at the Lehel Market. Not only did they forget to fill the order, causing him to wait a few hours, but we paid a ridiculous $3.50 per pound.
We found cranberries and gravy at Taste the World. As with all imported food, they came at a jaw-dropping cost: $5.00 per item.
A girl has to have her cranberries
At less than $2.00 per bottle, at least the wine was inexpensive
Two Vaccines Down, One to Go
We got our annual flu vaccines early in the month and our Covid booster a few weeks later.
The Hungarian government had a week-long vaccine campaign mainly providing boosters but offering first and second shots to the unvaccinated as well. It was so successful that they extended it for a second week. It was efficient, and we got to choose among five vaccines.
The last thing on our list is the tick vaccine. It protects against tick-borne encephalitis and requires three shots. There is no currently available vaccine to protect against Lyme disease.
All is Merry and Bright
After a low-key holiday season last year, it was great to see more Christmas decorations popping up around the city.
Dressed up Budapest
The Christmas markets opened mid-month, although you need proof of Covid vaccination to enter them. There are plenty of vendors selling Christmas items outside of the markets as well.
A Lot of Drugery
Every so often, a bunch of "stuff" needs attention. This month was full of those things:
We replaced our SIM card provider. We had been using Vodafone, which has been becoming less reliable by the day. And the staff at the stores is obviously frustrated. We said so long to them and switched to Telekom.
Both of us had eye exams at FirstMed, a great place for your medical needs. The exams went swimmingly. I then ordered my contact lens through Vision Express, and it took one month for them to arrive.
My iPad battery had to be replaced. That meant two whole days without it.
How I felt without my iPad
Planning continued for Stephanie and Laura's trip. Steve and I can't wait to see our girls. It's been almost two years. As excited as we are, we all have felt the stress of planning an overseas trip during a pandemic. Our biggest concern is if the girls' CDC documents will be accepted at venues restricting access to vaccinated people.
Yes, folks, this is the not-so-glamorous side of full-time travel. The daily tasks and frustrations may be less, but they still exist and are being done in a foreign country in a language you probably don't understand.
And a Little Fun
We did manage to have some fun. I spent an afternoon at the Gellert Baths, we revisited the Hungarian National Museum (history), and we had several meals out, including all-you-can-eat chicken wings at Hoff House.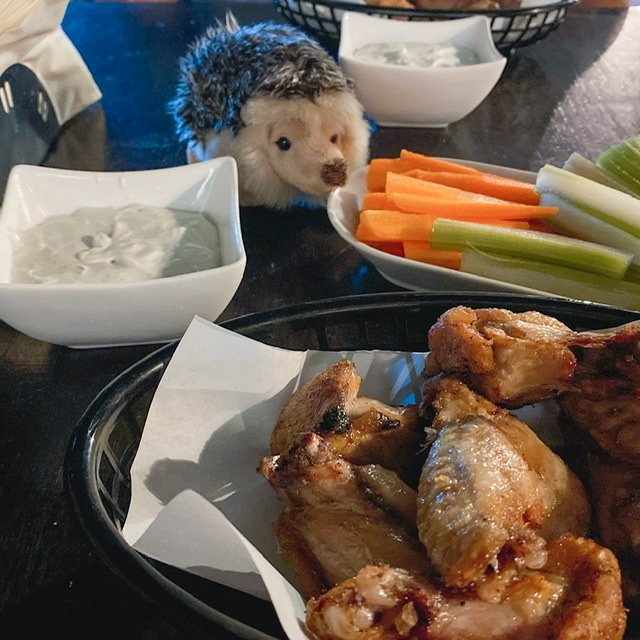 Hedgemeister's first taste of chicken wings was a big success
Steve and Hedgemeister enjoying a new restaurant, Trattoria Cardinale
This Month's Media
Even though travel is limited right now, you can enjoy learning about cool new places. One such place is Budapest's Margaret Island. This tiny island in the Danube River is a delightful place to explore.
I shared the best things to do on the island in our last post: "Budapest's Marvelous Margaret Island: 12 Things to See and Do."
I've been reading The Return: A Novel by Victoria Hislop. It is the story of Spain's civil war (1936-1939) which resulted in dictator Francisco Franco ruling the country for the next 36 years.
I did not know much about this war before reading this book, and it has inspired me to learn more. In true historical fiction fashion, it frames history in personal narratives and paints memorable pictures.
Deep divides between political ideologies fueled extreme violence. To make matters worse, the Catholic church's supported Franco's far-right coalition. I couldn't help noticing the similarities between this story and the political climate in the U.S. right now.
I also recommend The Island, a novel by the same author about a leper colony on the Greek island of Crete during the first half of the 1900s and several mainland families' connections to it.
Until Next Time
I wish each of you a wonderful December filled with joy, love, and good health.
Stay safe,
Linda