Last Updated on: 15th January 2023, 09:29 am
As we left the breathtaking oasis of Huacachina, Peru to head to Arequipa, we had no idea that we would be stranded on the road for 16 hours.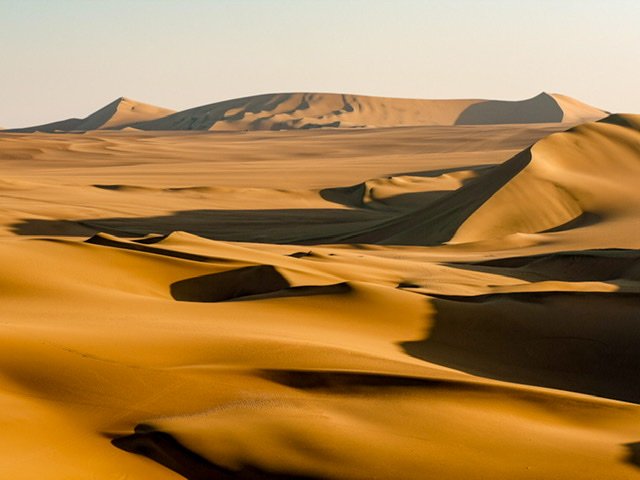 Are We There Yet?
Our tour bus was making good time through southern Peru on our sixteen and a half hour overnight trip from Huacachina to Arequipa. The bus stopped at 5:30 am and we were all awakened. We thought we were at our destination. We soon found out that we were still one hour away, and that most likely that hour would become many.
What The Heck Is Going On?
The reason for the delay was a strike by the residents of La Joya and other towns in the Tambo Valley in southern Peru. The residents were protesting the granting of a construction permit by the Peruvian government to the Southern Copper Corporation for their proposed Tia Maria copper mine. The protesters are concerned about the mines effects on the environment and the agriculture of the area. You can read more about the issues here.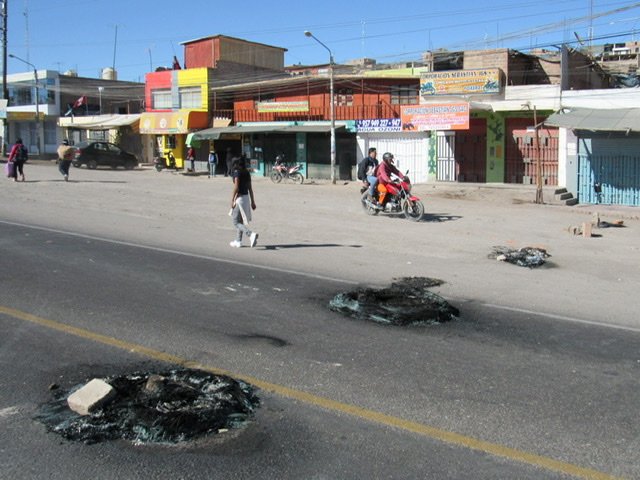 Unfortunately, they decided the best way to make their point was to block roads into and out of towns along the Pan-American Highway. Large rocks and small boulders were strewn across the roads for many miles. Hundreds upon hundreds of protesters lined the roads, making the option to remove the obstacles unwise.
We heard that the protests could last for up to 72 hours and that most of the local businesses were remaining closed in support of the protesters. We wondered where we would get food and water.
We Have Priorities People!
But there was a bigger problem. There was a restroom on our luxurious double-decker bus, but it was only to be used for urine. Where would we go if Mother Nature had other ideas? We looked around. There was a sign that said "bano". This is Spanish for what we needed most. Several of us walked over and encountered a young woman who indicated that she would open up for us. Part of her business was providing a public restroom for 1 peso (about 30 cents U.S.). The other part was a restaurant. Eww. Especially since there wasn't a sink between the restaurant and the toilet.
This is where it gets interesting. She opened the half-sized door that is so common in Latin America and led us in. The dark, narrow hallway led to a very primitive toilet. A young woman ahead of me was the first to enter and quickly announced that it was just a "hole in the ground". Actually, it was more than that but very little more. There was no seat and or flushing mechanism. Once you were finished you had to get a bucket of water from a huge barrel and hopefully flush what you had produced.
That poor woman used three buckets of water then gave up, apologizing to her friend who was next in line. By the time it was my turn I learned a valuable skill. You must thrust the water into the toilet if you hope to force anything down. I am happy to report that I perfected my technique that day.
And Now We Wait
The rest of the day was not nearly as eventful as our early morning experience. We read and dozed on the bus, walked the streets aimlessly, and kept our ears open for news, any news. Our tour company arranged for a large restaurant in town to provide lunch for all of us. This was no mean feat since virtually every business remained closed throughout the day.
On The Road Again
After fourteen frustrating hours, the roads were clear enough for trucks and buses to pass. However, they had to go slowly to avoid the remaining rocks and small boulders still left in the road. We arrived in Arequipa sixteen hours behind schedule. Most importantly we never felt like we were in danger and we did eventually arrive at our destination.
When you set out on the road you know things like this will happen. If you are fortunate they will happen infrequently and will not prove to be dangerous or costly.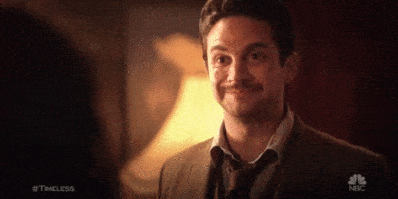 We are very fortunate that our travel plans allow a lot of flexibility. Many of the people on the bus had planned to ride straight through to Cusco, an additional twelve-hour drive, to start their Machu Picchu adventures. Because of the delay, many of them missed out on pre-planned and often quite expensive activities.
It appears as if the protests had the desired effect. Here is an article about the status of the mine permit as of July 25, 2019.
Happy traveling,
Linda
Featured image by Ronaldo Oliveira on Unsplash.com
If you enjoyed this post, please consider sharing it and joining our email subscription list: