Last Updated on: 30th September 2023, 07:03 am
As Steve and I prepared to travel full-time, we knew that we would make mistakes. Fortunately, we have been able to keep them to a minimum, partly due to luck, partly due to the graciousness of others, and partly because we spent more than half a year under lockdown.
Here are the biggest travel mistakes and near-misses we had during our first three years of full-time travel.
All money is in U.S. dollars unless otherwise stated.
The Schengen What?
We weren't prepared for our first near-miss to happen before we even left the U.S. We only had three months to go before we set out for our travels when we first heard of the Schengen Area. We discovered that we were only allowed to spend 90 days in this group of 26 countries and would then have to leave the Schengen Area for at least 90 days.
Cue the cold sweats. We had already booked three months' worth of nonrefundable stays in Barcelona and Paris. I broke out the calendar and started counting the days. Then I let out a huge sigh of relief. We had booked a total of 89 days!
The fact that we had procrastinated in deciding on our destination after Paris saved us. We had been considering Prague. If we had booked a month-long stay there or anywhere else in the Schengen Area through Airbnb, we would have lost that money.
Stay on the Bus
We started our journey on a Transatlantic cruise from Florida to Barcelona. One of our ports-of-call was Funchal, Portugal. We were looking forward to riding the famous wicker toboggans there. Here is a video of that exhilarating experience.
Being new to foreign travel, we decided to buy hop-on-hop-off tickets through the cruise company even though it was more expensive than doing it on our own.
We got on the bus, and at the second stop, we saw the sign for the gondola leading to the toboggans, so we hopped off the bus.
We marveled at the scenery as we rode the gondola up the mountain and had a thrilling toboggan ride. Then we spent close to an hour painstakingly making our way down a very steep hill while looking for another hop-on-hop-off bus stop. We never found one, but at least we got back to our ship.
We ended up spending $80 to go two stops on the bus.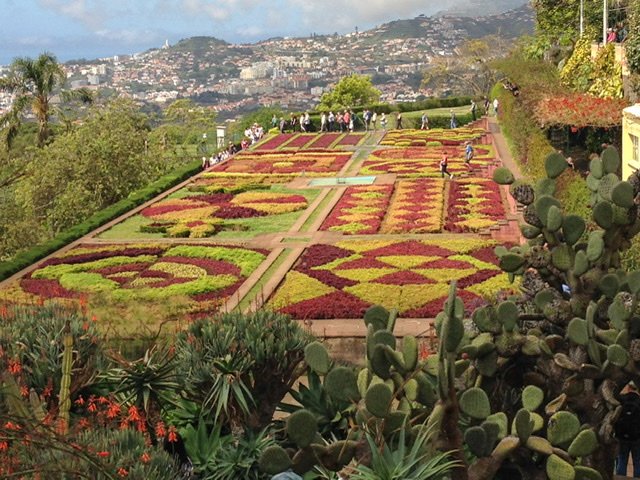 They Weren't Kidding About Barcelona
When you repeatedly hear that you are in the pickpocket capital of the world, TAKE IT SERIOUSLY!
Just a week into our stay in Barcelona, Steve was pickpocketed on a metro car. He thought his wallet and passport would be safe in his front pants pocket. It was not.
This mistake was more costly in time and frustration than in money. It involved treks to three police stations and a trip to the U.S. Consulate. You can read all the juicy details in "Pickpocketed in Barcelona" and get some helpful hints, so you don't become a victim.
The thieves got away with Steve's passport, several bank cards, and 40 Euro (about $48). Luckily Steve's passport was found, which saved us the $145 replacement fee. Our bank cards were replaced within a few days, and our credit card company denied the $900 shoe purchase the thieves attempted.
Buyer Beware
By the second month of our travels, we thought we had SIM cards all figured out. After getting off the plane in Paris, we headed to the post office, which was in the airport, and spent 40 Euros (about $48) on 2 SIM cards. The man who helped us did not speak English, and we do not speak French. Even so, we managed to get our SIM cards installed.
We soon discovered that they were only good for making calls and didn't include data. We replaced them with less expensive cards that had everything we needed. Even though we never used them, we carried them around for several months until we finally threw them away.
Read the Train Ticket (Read it Well)
The most costly mistake in our first year of travel involved the Eurostar train from Paris to London. We were heading to London with our daughter Laura and her friend. I had arranged for all of us to get there via the Chunnel.
Our experience with train travel was limited to two short journeys within France. In both cases, we showed up at the station about fifteen minutes before our train was scheduled to leave. There were no security checks, and no one asked to see our tickets. These two experiences made us lackadaisical about the train trip to London.
Armed with our Chunnel tickets, the four of us traveled from Strasbourg to Paris without any problem. We arrived at the Paris station with an hour and a half to spare before our train to London would leave, so we went out for a delicious breakfast. We arrived back at the train station to find that we had missed the check-in time for our journey and we would have to book a later one. The cost was $230.
I had neglected to read the fine print on the tickets that clearly stated the check-in cutoff time. As one lady pointed out, the train was entering a different country so, the requirements were similar to airline travel.
Actually, I believe the difference was that we were leaving the Schengen Area, which allows for movement among the 26 Schengen countries without border checks. The United Kingdom is not part of the Schengen Area.
Luckily the trains from Paris to London run every hour, so it didn't set us back too much time-wise, but our wallet sure wasn't happy. In addition to reading the ticket, in the future, we will check in as soon as possible and then eat.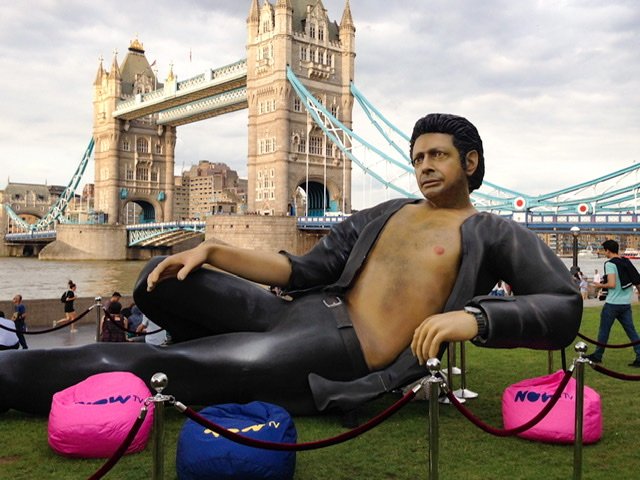 A Near-Miss with Booking.com
We were able to avoid another costly mistake thanks to the goodwill of Booking.com. We had booked an Airbnb for a one-month stay in Strasbourg, France. The host canceled the reservation only eleven days before we were due to arrive.
It was the height of the tourist season, and we were not having any luck finding a place to stay for a whole month. We were able to piece together three hotels through Booking.com that would provide housing for a month. Then we found an Airbnb that was available for the month. We canceled two of the hotel reservations in time but missed the third by one day. This would have been our most costly mistake at $934.
We requested that they waive the fee, saying we had overbooked. We were so thankful when we woke up the next morning to find that Booking.com had waived the penalty.
Know the Paris Metro Rules
Our daughter Laura and her friend visited us in Strasbourg and then traveled with us to London. From there, they spent another week in Dublin and Paris. During their trip to the Paris airport to fly home, they learned that if you travel enough, something will trip you up.
They chose to take the Metro from their hostel to the airport. The Metro Police stopped them and told them they did not have the proper tickets for the zone they were in. The cost of this innocent mistake was $80 each.
A word of warning for Paris travelers: the Paris Metro Police are vigilant. Be sure you keep your ticket on you for the entire journey and understand the zones and related fares.
We Can Tell Time, Really
All the above mistakes happened before and during our first year of travel. In 2019, our second year of travel, we had only one costly mistake. To this day, we aren't sure how it happened.
Steve and I had made reservations to fly from Buenos Aires to Cordoba. As always, we both checked the details before we finalized our purchase. The day before our flight, I was reviewing all our travel details when I did a double-take. Our flight wasn't at 9 a.m., it was at 9 p.m!
We could have taken that flight, but that would have meant landing in a new city close to midnight. And we would have had to spend a whole day in Buenos Aires with all our luggage and nowhere to stay.
Changing the flight left us $175 poorer. To add insult to injury, the change fee was $60 higher than the original cost of the flight.
It's All Worth It
Let's face it, mistakes happen. That's life. Why would travel life be any different? Considering that we've traveled to 42 cities in the past three years, I think we did a pretty good job. We made all our flights, only missed one train reservation, always had a place to stay in advance, and never went hungry. We also had luck on our side.
Steve and I would love to hear about mistakes you have made while traveling. Come on; I'm sure you have a few. 😀
Stay safe and healthy,
Linda
Featured image by Estee Janssens on Unsplash.com
This post was originally published on April 20, 2019.